South Australia has become a welcoming hotspot for modern investors and visitors. It offers a wide array of high-value properties spread across different suburbs making it an ideal spot to invest in.
In June, Adelaide scaled the heights of a global ranking of the world's most liveable cities, reaching third spot overall and edging out its interstate rivals.
For those eager to see what the market has to offer, it's best to analyse which suburbs are ideal and offer a plethora of advantages.
After 2020, a year of unexpected turmoil and predictions of a fast declining property market nationwide, South Australia has remained surprisingly stable through the first year of the COVID-19 pandemic. The strengths of the previously ever-increasing east coast market took the largest hit and Adelaide was relatively unharmed, even seeing growth in many property types.
The first 6 months of 2021 has seen Adelaide's real estate prices booming leading to an annual Growth Rate of 13.5% according to CoreLogic's latest report.
The main drivers for the booming market are:
Low interest rates

Low unemployment rates

Higher savings due to COVID lockdowns



If you're looking for a property manager to maximise your property's ROI, contact KingsCoin today.
Top Reasons for Adelaide Suburbs Being Good For Investment Purposes In 2021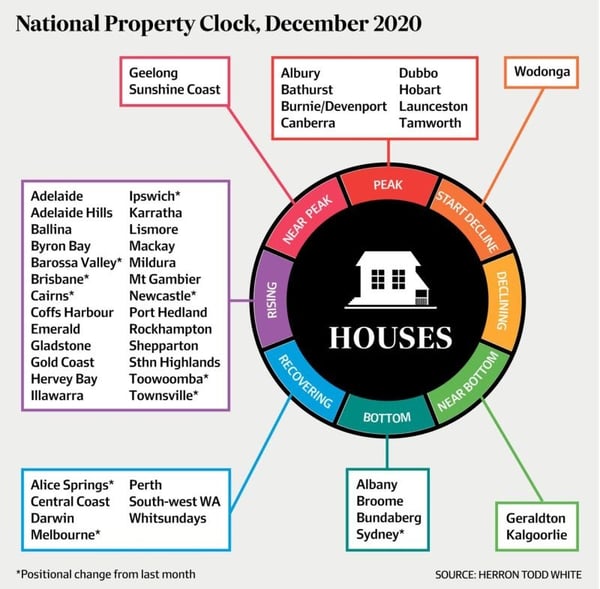 There are several reasons for Adelaide being a fascinating part of Australia to invest in with tremendous growth potential. Overcoming the pandemic last year Adelaide's property prices grew by 5.9% to a median property value of $468,000, according to CoreLogic data. That figure has now surged to $508,712 as of June 2021.

If the goal is to find a strong investment option that is going to continue to grow for years to come then it is best to start here.

The main reasons include:


Strong Property Market
Major Infrastructure
Defence Project Employment
Competitive Interest Rates
Wide Array of Well-Priced Properties
Australis'a most liveable city
Net interstate migration

It is these reasons that illustrate why it is important to look at some of the leading suburbs in Adelaide right now. The investment options that are going to be available to you will matter a lot and that is something you have to account for when it comes to other major cities in the region.

Investors are constantly comparing cities to see where the next investment should be. However, it all comes down to choosing a stable solution that is ideal over the long-term. This is where Adelaide suburbs begin to shine.
Often Adelaide investments don't suffer the rollercoaster of many of the other major cities and can offer investors a solid, stable investment
Tips for Choosing the Best Adelaide Suburbs To Invest In
A key detail investors think about has to do with finding a money-making opportunity with the investment they're pursuing and the same applies here. There are different rental strategies on offer for those who are trying to enter the Adelaide market the right way. This includes taking advantage of potential home-sharing platforms such as AirBnB.

The first strategy is going to involve going with a rental setup that is more for tourists. This means you are going to set up the property and then lease it as a vacation rental. The stays are not going to be longer than a few days or weeks leading to a constant stream of cash without getting bound down to a tenant.

Another strategy is more of a long-term one, which is to go through with a regular rental property. This means you are going to leave the property as-is and then let someone move in with their furnishings. This tends to work out well because you are going to have a good income source coming in for at least 6-12 months depending on the tenant that you find.

Both of these strategies are useful and can add value to what you are doing as a new investor in the market.
How To Choose The Right Investment Property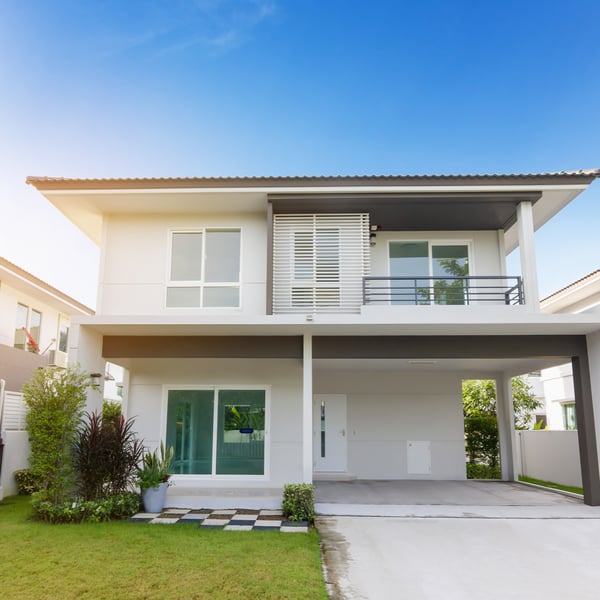 The key to choosing the right property is looking at what suburbs are up and coming and have future plans for further development. Glenunga, for example has quality public school zones as well as an upgraded shopping centre, knowing these plans before purchasing are key to choosing the right investment property.
Property features to look for in 2021 should include properties with a private outdoor space. The pandemic brought many lifestyle changes to us last year and having a property with an outdoor space to enjoy will be on the top of many renters list this year.
South Australia's Largest Infrastructure Project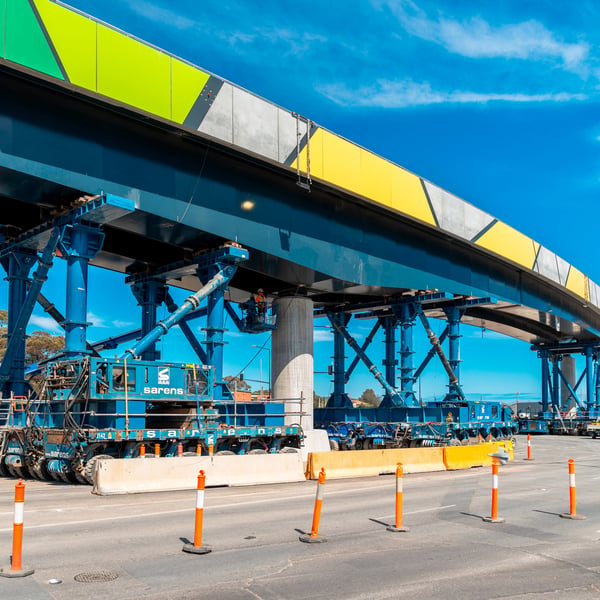 The 10.5 km Torrens to Darlington (T2D) Project is the final piece of the North-South Corridor, the most significant infrastructure project ever undertaken in South Australia.
Set to unlock Adelaide's traffic network, T2D will stimulate economic activity, create up to 4,000 new jobs and help ensure people, produce and products arrive where they need to be safer and sooner.
In May 2021, the Minister for Infrastructure and Transport announced the contract Award for Phase Two early works, which began in June 2021.
The completion of the project will deliver a 78-kilometre non-stop, free-flowing motorway that seamlessly links Gawler, to the north of the city, with Old Noarlunga in the south.
The Australian and South Australian governments have committed $5.4 billion towards delivering the T2D Project
The Best Suburbs Adelaide To Invest In for 2021
Here's our Top 10 pick for the best suburbs in Adelaide to consider when looking to include a valuable rental property into your portfolio, listed in no particular order.
Millswood
This inner suburb boasts the best of both worlds being mere minutes from the CBD and a short 10 minute drive to the beach. Millswood became even more desirable than ever before due to its prime location and access to both parks and beaches during the pandemic. This location is going to be a powerful asset to have on your side heading into the future whether there is uncertainty or not.

This is a strong benefit that matters when you are trying to remain near the best spots in the city.

A nice residential area with all of the outside amenities a tenant could want, this alone makes it beneficial when you are looking to take advantage of the investment opportunity.

In the last 12 months Millswood has seen the median property value rise to $1,067,500 and the median rental value at $660, this gives property investors a potential rental yield of 3.21%.
Virginia
The areas that are currently under priced but look poised to reap the benefits of the Defence employment project are the northern suburbs of Virginia and Angel Vale.
The Hunter class frigate program, which will deliver a fleet of nine world-class anti-submarine warfare frigates to the Royal Australian Navy, is currently underway at South Australia's Osborne Naval Shipyard.
The Hunter program will create and sustain more than 5,000 jobs across business and the wider Australian defence supply chain over the life of the program.
With the new Northern Expressway freeway making travel time less than 20 minutes, employees will be able to get a new home on a large block for circa $500,000.
Keswick
This is an underrated suburb that is conveniently set up near the city and airport making it a hotspot for travellers coming into the region. Those who are going to be flying in will want something close to the airport and will look for a rental option here.
This means investors that have properties in Keswick will have a good opportunity to tap into this demand right away.
The demand is constant as there is a lot of business done in the region and it is ideal for both long term and short term accommodation investment strategies.
Studies show the properties that are being sold in Keswick tend to offer a rental yield of 3.7% annually. There has also been a noticeable growth in terms of the annual yield for properties coming in at 14.9% across 5 years.
The rental demand is substantial in Keswick and that illustrates why it continues to be a well-known investment option for those who want to buy in the right part of town.
Parkside
It is the elegant details of this suburb that are going to leave you in awe as an investor. This is a suburb that has been designed with walking in mind making it a beautiful backdrop for those who want to remain close to the heart of the region.
The city is close to public transport and offers a long list of gems that are spread throughout the suburb.
Based on the research done on this suburb over the past few years, it tends to have an average house price set at $825,000, while units can go up to $418,500. With the median rental value at $500 the median rental yield annually tends to come in at 3.25%. This is key for those who are looking to see whether or not they can grow the property's value while still renting it out over the long-term.
Torrensville
This suburb has skipped under the radar for some years but definitely has all the attributes for major upswing over the near term.
Located just on the city fringe, with ample convenience of Henley Beach Road shops & cafes, easy access to the airport, close to the Royal Adelaide Hospital and also a 10 minute drive to the beach.
The houses in the area tend to be character sandstone villas on substantial 600 to 1,200 square meter blocks.
The investment jewel for this suburb is the South Road upgrade which will provide access to the north and south within 20 minutes. This planned major infrastructure along with the expansion of the medical facilities along North Terrace place these elegant homes on the low hanging fruit variety.
Christies Beach
Undervalued, under appreciated and yet is ready for gentrification.
Typically these areas start out by being social housing areas and dominated by rentals. There needs to be some catalyst in order to change this which is coming in the form of the Torrens To Darlington road upgrade. Once this is complete, this will be about a 15 minute drive to the city, yet is beside the beach, wineries and the best of South Australia.
Once the property values start to increase, stage 1, the initial investors realise their rental returns are not as good as the yields given the capital values. This leads to investors selling and house owners buying, who then improve their individual homes, which improves streets which improves the suburb. Then the spiral continues with property values increasing over the longer term.
This is a long term strategy, think ten to twenty years, but a little contrarian may be good for a diverse portfolio.
Sellicks Beach
South Australia is spoilt for pristine quality beaches, but Sellicks is one of the favourites.
This is a relatively small enclave has a low density of housing, typically on 700 or 800 square meter blocks, but the majority being privately owned.
Again, the attributes for attractive investment are the upgrade of the freeway reducing time to the city, the quality beach location and one of the true 'living the dream' suburbs to reside in. Quality of life is a factor in purchasing decisions, and as we become more affluent, this will prevail and become more apparent.
Being able to live by the beach, or have a summer 'shack' is always going to be a status symbol.
Average prices for a 3 bedroom house in this suburb are $371,250 as of June 2021, obviously much higher for the esplanade.
If you are looking to stay in this area to check it out then have a read of our blog on Silver Sands Beach in Winter.
Mount Gambier
By going with a short-term strategy of vacation rentals, it's possible to get a yield of 6% across the year with a property here.
Whether it is the sun-filled streets or the beautiful cafes spread across the suburb, this is a homely town located halfway between Adelaide and Melbourne that is going to bring a smile to your face. Everything about this region is calming and relaxed in a way that is going to appeal to people moving in.
It is noted for being a more wholesome part of South Australia and one that tends to work for long-term tenants that are raising a family.
Based on the research that has been done for Mount Gambier, the average house tends to be priced at $275,000 and it is common for the rental yield to come in at 5.4% annually. As for the housing growth in the region, it tends to come in at a compound rate of 2.11% over the past three years.

Unley Park
There are subtle details that come along with Unley Park that make it charming, quaint, and just beautiful in a way that other suburbs are not in Adelaide. This is a part of the city that has quality stone-fronted properties that are large, aesthetically pleasing, and perfect for affluent members of society. The properties listed here tend to be priced high and can easily cross the seven-figure mark.
Due to the prices in this region, it is common for the average price to sit at $1,395,000. For those who are investing, you are going to get a rental yield of 2.4% annually and it is common for units to have a rental yield of 3.7% annually. As for growth, it is set at 3.6% annually over the past five years.
The short-term rental strategy tends to come in at approximately 4.65% annually.
Port Elliot
When it comes to gorgeous, easy-going suburbs that offer beachside living, you are going to enjoy the selections available in Port Elliot. This is a suburb that has a beautiful selection of properties that are nestled in a quiet part of the coast.
Having something classy and charming is something you are going to find here in Port Elliot. It is a great investment option for those who want to go with something that is trendy and will continue to develop in the coming years.
The property prices in the region have come in at $525,000, with a rental income of $385. It is also important to note the annual yield tends to come in at 4.04%. The growth has also been excellent coming in at 10.24%.
For those who want to think about a short-term rental strategy, it's going to come in at 5.6%.
Prospect
It is the calming, beauty-ridden streets that are filled with greenery that are going to draw you in. This is a suburb that is often cited as being a Californian-themed region that has all the perks you would expect in that part of the world with an Australian twist.
Prospect has a wonderful selection of properties for different types of buyers making it a versatile suburb. Whether it is townhouses or single-storey units, there is something for everyone.
The average property tends to come in at $715,000 and it is possible to get a rental unit for $362,500. This means you can get a rental yield of 2.98% and it is possible to see compound growth of 5.4%.
For those who want to think about a short-term rental option, the 5.9% annual yield is going to be intriguing.
Strategy for choosing the best suburbs in Adelaide to invest in
The two rental strategies for investment properties now commonplace after the rise of home sharing platforms such as Airbnb includes; long term or short term.
A short-term strategy (commonly referred to as a vacation rental), is when owners lease out a furnished property on a short-term basis usually a few days to a few weeks.
A long term strategy (commonly referred to as simply a rental), is the leasing out of a usually unfurnished property for a minimum of 6 months and generally 12 months or more.
Short term success ultimately comes down to location paired with a strong guest satisfaction strategy. Long term success ultimately comes down to your area, tenants and management of the property.

No matter which of our Top 10 best Adelaide suburbs you explore investment in, we can see that units being utilised as a short term rental have slightly more favourable investment figures.
This is why many investors are now seriously considering how to include more of these properties in their portfolios.
Book your free investment strategy consultation here with our Investor Support team today to find out which strategy might suit your individual needs best.
To calculate your properties income potential why not use our free instant online profit calculator. Get a full picture of just how much you could be earning with your investment rental property.

At KingsCoin we believe in empowering you to greater wealth through property to create your own family legacy.