We don't usually go to the beach in the cold wet windy winter but I have to say, I've just had a wonderful week down at Silver Sands. So what makes the beach in winter a great experience?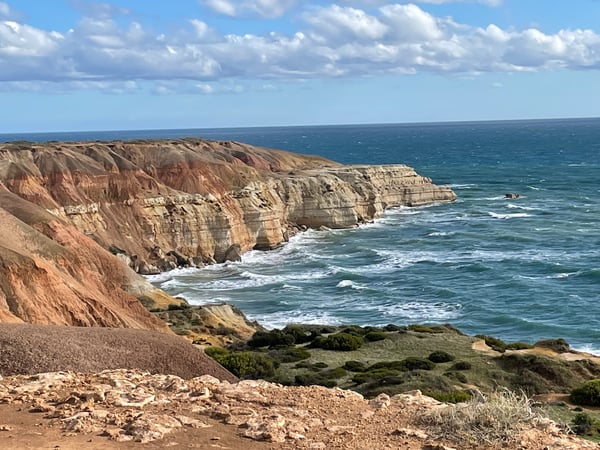 There are several reasons why we go on holiday, and some holidays will have many of these elements.
Adventure

New Cultures

Learning

Family Time Together

Challenge

Relaxation

Time to Yourself

Escape
So not every holiday is meant to be sitting in the sun, and in these strange times of travel lockdowns, it's holiday in the winter or go crazy!
Van Morrison's Moondance album was the theme soundtrack for this holiday.
(Note: Have a listen while reading this blog to immerse yourself)
Silver Sands Beach
As the wind ripped through the waves and the sea crashed into the sand and the stones, it just leaves your skin tingling and simply takes your breath away. With the hills in the background, the greenery being very full at this time of year, set against the browns and yellows of the cliff faces leading down to the sand and the water, it is simply sublime.
The beaches in this area are quite unique in that you can drive on them in a normal car, which is really handy to bring the family, picnic, pergola and all the gear. Normally the tide goes way out and there is ample room, but this week the tide was really really high so there's no chance of driving.
During a low tide you can walk in either direction either towards Aldinga or Sellicks Beach, it's a wonderful experience. If you want to just forget about life and enjoy the moment then walk along the beach, watch the waves and look at the sand blistering along the beach.
Also, if you find any bits of plastic on the beach, stick them in your pocket and put in the bins. A small gesture to protect these beautiful waters.
Local Drives
There's several nice drives around this area as well that I hadn't noticed before. If you travel from Sellicks Beach towards Myponga, you will go past the Myponga Reservoir which is a beautiful scenic drive with a lookout. It's worth stopping and just enjoying the view over the damn. Of course you've got McLaren Vale with all his wineries, Port Willunga with the Star of Greece restaurant perched on the top of the cliff overlooking the sea which is well worth a visit.
If you drive from Silver Sands along the Esplanade towards Aldinga there are a couple of lookouts and stops along the way. Maslins beach, Australia's first 'Un-Clad' Beach, is actually beautiful and safe to go in the winter!! The cliffs and sand dune's are just stunning.
The
Breeze Café
is nice to stop in and grab a coffee but also in the evenings they have the wood fire pizza. And there are plenty of fish and chip
shops along the Esplanade as you're driving towards Aldinga.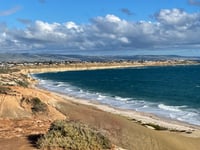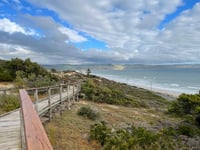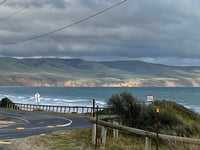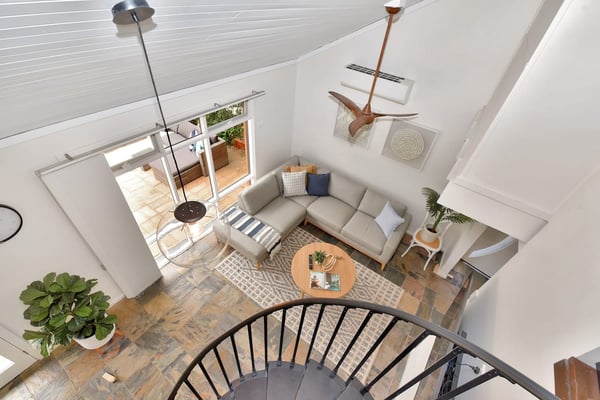 The house itself is very cute, two bedrooms upstairs with the bathroom, while downstairs is an open plan kitchen living dining with a single bedroom and laundry. It is beautifully decorated having recently been refurbished, and has everything you need to live comfortably.
It is set on its own grounds with a nice patio area, off the lounge room, with dining and sofas. At night this is really pretty area with the fairy lights running around the awnings. The back garden is very pretty with a cottage garden style, and is very safe space for kids and a dog, the added bonus is this property is pet friendly.
My favourite for this property was waking up hearing the ocean waves in the distance and then having a great coffee machine with freshly ground, what a way to start the day.
KingsCoin manage this property on behalf of the owners and it was styled and renovated by
Jennie Higginson
.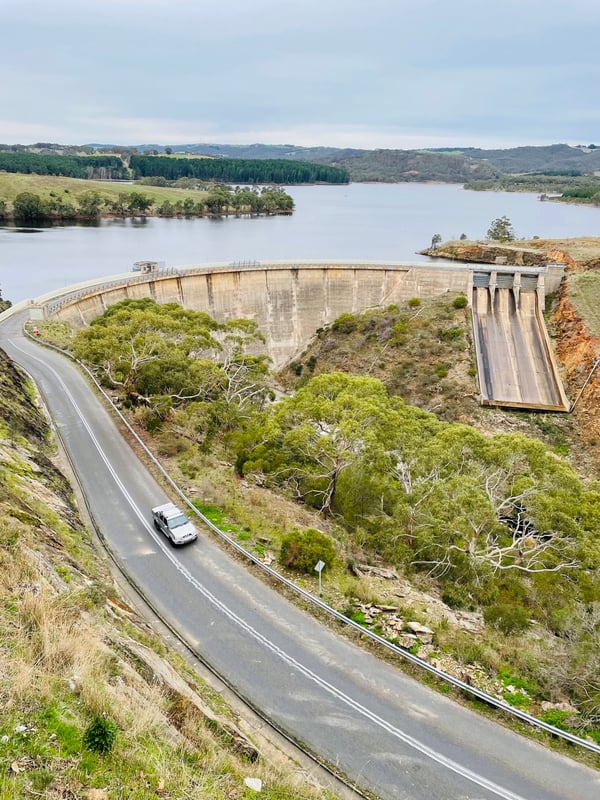 Relaxation
Take some time to yourself and relax and regenerate, you can book yourself into a local Yoga studio, Fleurieu Yoga offer a good deal with their one week pass, currently $25.00 for unlimited classes.
There are also several massage therapists in the area that a quick look on Google maps will give you details.
Indulge in great food
If you're a foodie, don't miss the Willunga Farmers Markets on Saturday mornings. Lots of delicious local produce like cakes, cheese, honey, grass fed meats to organic bakery and pies.
To really spoil yourself, make a booking at the Star of Greece at Port Wilunga, perched on top of the esplanade cliff overlooking the sea, with great food and wine, sitting out on the balcony is a magical experience.
Of course, having a nice glass of vino is needed to complete the picture, check out Zonte's Footstep winery cellar door which have some great food, wine and entertainment. The owner's generously provide a nice bottle on arrival, what a bonus!
There are many more great cafes, restaurants and hotels in the area, so go have some fun and explore the local towns and villages.

Adventure - how brave are you really?
There are plenty of activities in the area for the adventurous holiday. I'll start at the top, literally, with the adrenaline filled 15,000 ft skydive. You can book that with Aldinga Beach Skydiving Experience, if you are brave enough.
If you want to get in the water, there is a boat ramp close by to get in some fishing. Or in the winter months, head to Victor Harbour to go out and see the whales, seals and dolphins with The Big Duck, the kids will love it. Again it is always best to book these trips.
Treat Yourself
Thanks to Tony & Eliza for allowing me to stay at their wonderful property. :-)
---
At KingsCoin we believe in empowering you to greater wealth through property to create your own family legacy.