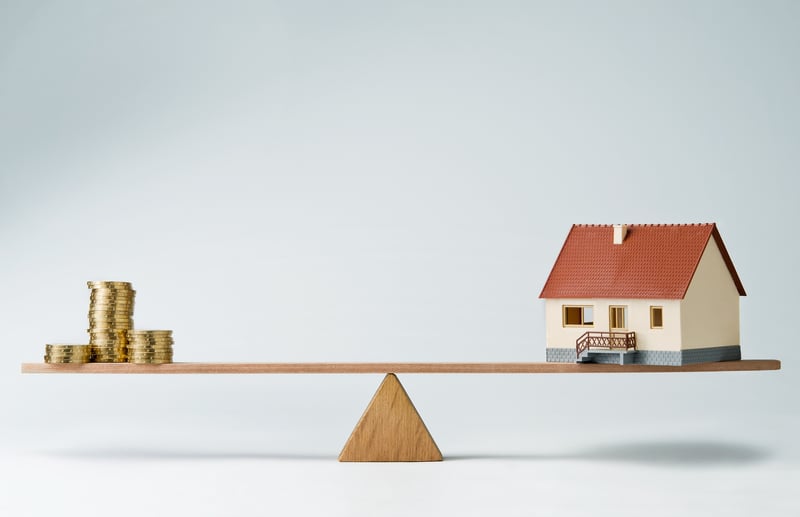 If you're looking to sell an established property, there will always be marketing costs involved. Typically, real estate agents will arrange your marketing, but it's important to know what is most effective. As Australian property developers and real estate investing specialists, here are our top tips for selling your property:
If You're Not Focussed Online, You're Not Focussed

While you may be tempted to go along with your agent's recommendations for newspaper ads, we recommend you push back on them about this.
Newspapers may have impressive real estate sections, but they are hardly as effective as they once were and are often over-priced. Considering that 86% of potential buyers now use online and mobile devices as their main tool to search for property, you'd be far better off strategically spending money to promote your property through online sales websites such as realestate.com.au or domain.com.au than you would in print. Marketing is online nowadays and it's where you need to be.

At the end of the day, most newspaper ads do little to help you sell your home, but a great job at branding the agency to the public. Your real estate agent is working for you, so a responsive agent shouldn't try to convince you it's necessary.
The most looked at website for buyers is realestate.com.au, which presently has a significant market benefit over domain.com.au, especially in South Australia. While their fees are going up each year, it remains one of the most cost-effective places to spend your money. Expect to pay around $1,000 to have your property listed on the site. While this may seem expensive, you'll be putting your property in front of buyers looking for properties exactly like yours.
A Picture Is Worth More Than A Thousand Words...

In the online world, visuals are king. Scientists have demonstrated that an image is noticed after only 13 milliseconds by the human eye, meaning they are quite literally the first thing that a prospective buyer will notice.
Anyone who has searched for a property to rent or buy will know the experience of skipping over listings underwhelming imagery. Considering that someone is looking to own this home, they want to be able to see how they may live in it, or the features that will attract outstanding tenants. They need to be enticed to come and see the location in person, so your agent can turn them into a lead. If your photography isn't up to scratch, your property might be on the market for longer.

The Words Must Also Be Compelling

It is tempting in the world of real estate to stick to the facts. But simply stating the square metres of a property won't help your prospective buyer understand the space any further. Imagery is utterly crucial but equally as important is compelling copy. There may be many properties available in your location, so why is your house the most desirable? Why is the area you are selling in a great investment decision, or the perfect location to start a family?

If your not able to explain to a buyer why your property is a cut above the rest, you may be beaten out by someone who has made a clearer case.

Make Sure Your House Looks It's Best

You've spent money and time to convince potential buyers that they want a closer look at your wonderful property. They have already started to imagine what your house might be like in person, and their expectations will need to be met. This is why working with an interior stylist can be so important to clinching someone's interest.
Engaging with a professional stylist is a wise marketing investment prior to an open inspection. A good stylist will be well versed with market trends and what buyers are looking to see. They will know how to draw attention to the best features in your house by dressing it to impress. You may consider your taste impeccable, but will your style appeal to the broadest number of buyers?
Work With An Agent You Trust

Selling a house can be a stressful process. Working alongside an agent who you trust has your best interests at heart can help make the process less worrisome. A good agent will have a strongly engaged database of potential buyers to access. They will be able to identify and understand the buyer persona that matches your property and target your advertising and marketing to attract them accordingly. Most importantly, they will tell you how it is and keep you as involved in the process of selling your house as you would like to be.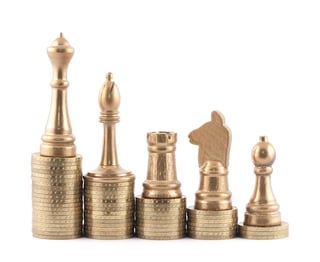 If you believe you can sell your property without using these marketing channels, be prepared to wait a long time to sell. Unfortunately, if you want to attract the best price, you need to create competition for your property from the broadest number of possible buyers. By all means, be patient and wait it out, but remember the purpose of having your house on the market is to sell it.
Would you like to learn more about marketing your property? If so, you can find more information here.