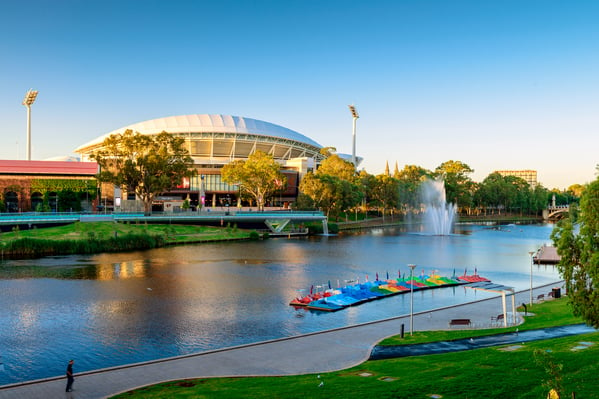 Spring is the Season for Sales (well, at least in Adelaide).
A recent article by the Financial Review touched on the fewer listings and falling prices of this year's Spring market. After six years of strong growth in our two largest cities, Sydney and Melbourne, the growth, it seems, will expand nation-wide. Particularly, as investor-focused lending restrictions have slowed down investment property loans.
But the weak demand in, what's traditionally, the industry's busiest time, isn't the same in other parts of the country. What goes up must come down and, then, make space for other regions to grow. This is the case for our lovely city of Adelaide.
Adelaide, Brisbane and Hobart are the only capital cities where dwelling values remain strong.
What we're seeing is people getting denied for lending in the eastern states. Yet, those same people aren't having any issues getting finance in Adelaide. With $500,000 to spend, securing a quality investment is pretty straightforward.
A 0.5% decline in national dwelling values this quarter.
Adelaide, Brisbane and Hobart are the only capital cities where dwelling values remain strong. While the pace of growth has been sustainable, the rate has certainly grown in the past year. Experts believe this is due to weaker growth in other areas, particularly our two biggest cities.
Some pivotal changes, put in place by the Australian Prudential Regulation Authority (APRA), have also affected the mortgage landscape. For example:
Calculating mortgage serviceability on a mortgage rate in excess of 7%
A 10% speed limit on annual investor credit growth for all lenders
Limiting the flow of new lending for interest-only purposes to a maximum of 30%; and
Requiring lenders to more accurately assess income and expenses and a more detailed understanding of borrower's existing debts.
Regardless of the new home construction boom, tighter lending policies rules will continue to affect the market. If you're thinking about buying property in Adelaide, now is a great time to look at your options. The numbers continue to show that property in Adelaide will keep rising.
Valuer-General's latest figures show that Adelaide's median house value has hit a historic high of $470,000 – increasing by 3.87% in just 12 months.
There were 4,223 sales across metropolitan Adelaide in the June quarter, up on the 4,033 properties sold during the previous quarter. South Australia's average house value has also risen, 2.41% for the year and 1.19% for the quarter. City units and apartments are doing well too, having risen 2.25% for the year, and 9.86% for the quarter to a median of $458,000.
Real Estate Institute of South Australia Chief Executive Officer, Greg Troughton, said Adelaide continues to be seen as a positive place, especially with the recent announcements of the marine builds on the horizon.
"Despite this growth, we remain the most affordable state in Australia – there are lots of positives in all of this for SA."
Thinking about selling your property? Want to see how your suburb is performing? Check out this resource. It's an exciting time to be entering the property market in Adelaide.
Leverage this opportunity and partner with a professional team such as property marketing support. It's the most cost-effective way to sell your house.