So you've bought an investment property, now what? Renting your investment property is not as easy as throwing a local ad online and taking your pick of the most sought after tenants! Follow our guide to ensure you're left without the headaches and without the extra bills!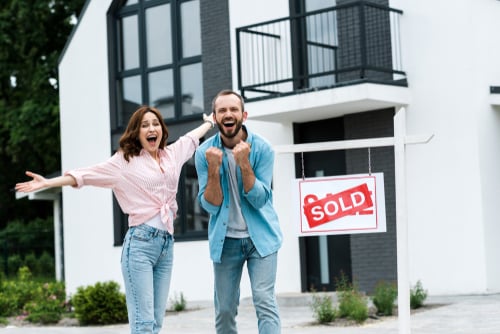 Here is a first-time landlord guide set to help new landlords, while offering a refreshing outline for experienced landlords. Offering you all that you need to know when renting out your investment property, including everything on how to rent your investment property - every aspect from types of lease, rental bond, insurance coverage, state laws, and tips.
Types Of Leases - When Renting A Property Privately
Many property owners choose to rent their properties privately to save money or to have more control over who their new tenant will be. However, before you get started there are a few things you need to learn before renting out your investment property. To help you we have listed down all types of leases you can offer your tenants.
What is a Lease?
A Residential Tenancy Agreement, commonly known as a lease, is a legal contract that binds the landlord and tenant to a list of set agreements. The agreement carries the outline of your rental terms and conditions that are set to secure the interests of both the tenant and landlord.
Types of Leases
There is a fixed-term lease or a periodic lease.
A fixed-term lease is set for long term purposes, and can easily run from 6 months to 12 months. Once the lease ends you can either renew the lease, or the lease will automatically be continued on a periodic basis.
On the other hand, a periodic lease, commonly referred to as a month to month lease is a partial agreement between two parties (the landlord and tenant).
Tenancy Agreements
Australia is bound to national and local laws, meaning depending on where you the property is, the law may vary. Which is why it's best to get in touch with local regulations and laws before you sign a tenancy agreement.
A tenancy agreement or lease holds all the information and terms about the property you are offering to potential tenants. The agreement stipulates the rent payable, the frequency, the bond payable and any other special conditions pertaining specifically to your property or requirements.
However, you need to be careful that you do not insert a condition that is otherwise unlawful under the Act.
Usually, when renting out your investment property, the state requires you to offer the tenant the following information:
Copy of the Tenancy Agreement

State renting information booklet

A copy of the Rental bond lodgement

Condition report

Payment receipts

Emergency contact details

Plans you have laid down for inspections

Keys and remotes for the property
As a landlord, you must be familiar with every right and obligation of the tenant, that you can be held accountable for. Moreover, you must learn the consequences and remedies of your, or the tenant's, actions if one of you breaks any of the terms of the lease agreement.
What Are Rental Bonds?
A rental bond is a security (fee) set against the Tenancy Agreement and is commonly about 6 weeks' rent. This bond is paid before a new lease is signed, and is returned at the end of their lease. However, a landlord is entitled to use the security bond if any terms of the lease or housing law are broken. In such a case the landlord must make an official claim to the state's bond authority.
The bond must be lodged with the relevant authority within 30 days of receipt, and will then be held by the authority until all parties have agreed on the amount to be released and to whom.
Condition Report
Your condition report must note down the exact condition of your property. This includes, but is not limited to any furniture or fittings offered as part of the rental.
These reports are crucial when you take a security fee (rental bond) from your tenants. Allowing you to keep every step on paper, making sure all your interests are covered.
Additionally, it's best to take many photographs of your property (once the report is complete). This should be done before your tenants move in, making sure you have proof to make any claim at a later date.
These photographs must be handled with the official condition report. This way you can compare the condition, file for a claim, and even open a dispute in case of damages.
Usually you must provide a copy of the Condition Report to the tenants within 14 days of the lease start date.
Additional Information For First Time Landlord's
Renting out your investment property is not always easy, but can be a smooth sailing process when done right. Our first-time landlord guide helps you secure tenants for your property while offering you the best possible outcome. Which is why we suggest you:
Read The Residential Tenancies Act
Each state has a different Residential Tenancies Act, which is why it's best to get in touch with the local laws and regulations.
The act outlines the landlord's and tenants' rights while offering a framework that can help regulate a lease agreement.
This is especially helpful when it comes to filing disputes, learning your rights as a landlord, responsibility as a property manager, and so on.
Consider the Residential Tenancies Act as a landlord guide.
Save Your Investment With Landlord Insurance
Unfortunately, your basic homeowner's insurance does not cover any investment property. Which is why it's best to take on landlord insurance, keeping you covered and protected from unexpected damages or loss of rent.
These can range from theft to natural disasters depending on your insurance policy and coverage.
You may also want to suggest your tenants take on contents insurance, as landlord insurance does not cover tenants' belongings.
Learn More About Tax Implications
Before renting out your investment property, you must learn the various aspects of renting a property - including the good and bad tax implications that come with the process.
Start by checking your capital gains tax situation and assess if renting is the right move for you.
Moreover, you must get familiar with every tax implication that will come your way, making sure you know what you are getting into.
Learning Negative Gearing, Income Tax deductions and Land Tax for your area, along with other aspects that your accountant will be able to outline for you.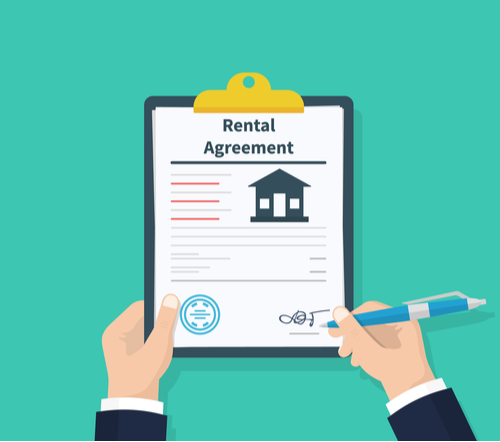 Things You Should Keep in Mind As A Landlord
1) Your Property is a Business
Your investment property is not your second home. Learning to keep yourself out of the equation helps.
Think of all the factors you would look for in a rental property as a tenant, and try to manage the property as a business.
Keeping a healthy balance can help ensure you get the most out of your investment.
2) You Have Rights & Responsibilities
Australian laws protect the landlord and tenant, which is why it's best to know your rights and your responsibilities.
Familiarising yourself with the residential tenancies act helps ensure you are in touch with local laws and regulations.
Working inside the scope helps steer clear from trouble and issues at all times. For example, if you do not give the tenant the required notice to do an inspection, then the tenant can refuse you entry.
3) Reasonable Rental Demand
One of the biggest mistakes a new landlord makes is unreasonable rent.
Rent is based on a variety of factors, and the best way to ensure you are charging a fair price is to take in the size of your property, location, appearance, and facilities included.
Along with the rent for similar spaces in the same area, making sure you have every aspect covered.
4) Advertisement Level
Your main mission as a landlord is to find a good tenant, which is only possible through smart advertisement. The level of advertisement you use determines the tenant you get.
This is why we suggest you invest a little and find a tenant that matches your requirements. It's best to research other advertisements and include some pointers in your rental announcement to attract a certain kind of crowd.
Professional photography and copy writing will enhance your enquiry rate and the calibre of tenant you are attracting.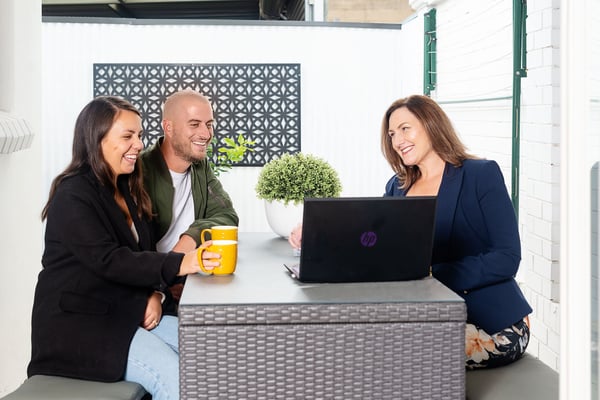 5) Private Management or Professional Property Management
You can choose to manage your investment property yourself or hand it over to a property manager.
As a property manager, they will take on everything from tenants searching, tenant reference checks, maintenance, legal paperwork, inspections, and communications.
Or you can choose to manage your property yourself, and take care of every aspect on your own.
6) All Agreements & Communication Must Be In Writing
Verbal agreements cannot be held up in court, or anywhere. So it's best to keep every piece of paper in order, it might take extra time - but it is beneficial for the landlord and the tenant. Also, certain communications must be done on the required legal forms, usually available to download on the State Government website.
7) Repair & Maintenance
Learning how to rent out your investment property often leads you to repairs and maintenance. As they are the backbone of a healthy relationship with your tenant. Knowing when repairs are required and getting things done in a time-effective manner is a great trait.
8) Know When To Raise Rent
When learning how to rent out a property you must learn to think like an investor. The only way to make more money is by going with the flow.
When the market goes up, or you make additional adjustments to raise the rent; it is fair to push the rent up a little.
Also think about vacancy rates, is it going to cost you more if you lose the tenant than it would by raising the rent by $10.00 per week.
9) Tenants Are Not Friends
While respecting and keeping your tenants interests in mind is a great thing, your tenants are not your friends.
Having a friendly-professional relationship is important to keeping a good tenant, but ensure it remains strictly professional with all communication in writing.
These tips are set keeping new landlords in mind, making sure you are familiar with every aspect of your new business.
Focusing on the good and bad before setting the investment in motion helps save you from harsh financial, and emotional impacts in the long run.
Just like any other business being a landlord is not an easy undertaking.
This is why we encourage you to learn all that you can on how to rent out your investment property in a way that ensures minimal hassle, and maximum income.
Finally, if you considering hiring a professional property manager to help maximise your rental property's return, give KingsCoin a call for a Free Rental Assessment.