After you have spent precious time and money finding the right investment property, you want to know that your investment will be expertly managed to ensure your investment receives the maximum earnings with confidence and assurance.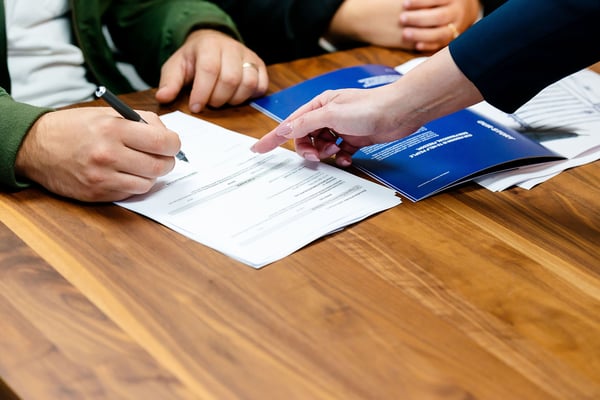 Although some may opt to manage the rental of their investment property themselves, we recommend outsourcing this task to a dedicated and experienced property manager. Here is everything you need to know about how to find a good property management company.
Before you learn how to choose a property manager, you must understand what a property manager does. To be an effective property manager, which means, minimising vacancies and maximising returns, requires experience and skills as follows:
Effectively advertise the property to find both the maximum number of tenant applications as well as quality tenants that will respect your property.

Positioning your properties rent at an appropriate market level, this will help to increase tenant applications whilst ensuring you get the highest possible return.

Screening applicants and checking references.

Produce a lease that protects your interests and investment whilst remaining fair to the tenant and also complies with all local and state regulations.

Handling of repairs and maintenance.

Keeping on top of ever changing legislations.

Monitor and accurate recording of rent receipts.

Excellent communication and negotiation skills

Attention to detail.
Choosing The Right Property Manager
Developing an ongoing relationship with your property manager can mean the difference in your investment being profitable or not. Let's review what to look out for when looking for a property manager.
Experience
It's important to find out the experience of your dedicated property manager and not rely on the experience of the agency as a whole.
In most cases a career in real estate begins in reception and then moves into property management, always check the number of years they have been a property manager and not the number of years they have worked within real estate.
Communication
Effective communication is essential to ensuring your investment is well maintained and continues to make a profit. Your property manager must be able to quickly and concisely communicate any necessary repairs or maintenance required whilst also always checking in with updates or anything else they can do to help you.
Fees & Charges
Although fees are an important consideration when choosing your property manager, it is never wise to choose on price alone. The average Australian property manager charges an 8% fee, however, you can find some property managers with a fixed monthly fee.
It is also important to look at any additional fees such as a monthly administration fee, tribunal attendance fee or routine inspection fees. Make sure to compare apples with apples.
To put the fees into perspective, on a property with a rent of $400 per week, the difference between an agency charging 8% and 7% is $4.00 per week. So it is not enough to be the deciding factor.
Just remember, in some cases, you really do get what you pay for.
Referrals



If you have been referred to a property manager by a fellow investor then likely they are doing so based on an excellent experience. Otherwise, don't be afraid to ask other investors for referrals.
Questions To Ask A Potential Property Manager
Do You Have a Dedicated Property Management Department?
Some agencies that offer property management services on top of an array of other services. However, it's best to learn how dedicated they are towards property management.
Start by finding out if the property management department is their core service, and how they conduct their business.
Who is Managing my Property?
It is important to understand the structure of the company that you are working with so your expectations are met after you have signed up with the Agency.
For example, some larger agencies have split roles for the management of properties, so one person deals with maintenance, another with inspections and other with accounting, and so on. This has efficiencies in that one person is a specialist, but can also lead to difficulties in finding the right person who knows exactly what is going on.
Other agents will have a dedicated Property Manager who looks after you completely and knows the tenants and your property very well. Smaller agencies tend to offer this service which may suit your needs better.
How Experienced Are They in The Geographic Area?
Local knowledge and experience is key to getting the best possible rental price while ensuring you do not price too high and limit tenant applications. Knowledge of the area will also assist in advertising the property to attract the right tenants for your investment.
How Tenants Are Selected?
Good tenants are a blessing and the only way to find good tenants is by advertising the right way and thoroughly screening applicants. This is why it's best to ask the property manager how the tenant's selection process is conducted, how they advertise, and how the tenants are shortlisted.
Ensure the property managers are asking for tenant references from both their employers as well as current and previous property managers.
Number of Properties Being Managed?
Ask the property manager about the properties they are currently managing, and how many properties are under each property manager. A simple question that enables you to assess the kind of service you and your tenants will receive. It's best to avoid property managers who take on more than 200 properties per manager, no matter how talented they are; they will drop the ball at some point. The only way to ensure reasonable attention is to hire a property manager that only takes on what they can manage, generally this will be between 100-150 properties.
Whilst an agency that limits the properties being managed may charge a slightly higher fee, as an investor you will likely find this extra expense is worth the hassle free process and could result in higher returns.
How Often Does Rent Get Transferred To Me?
One strategy to pay off your mortgage quicker is to switch from a monthly payment to a weekly payment. It makes sense as then you are reducing the amount that you are being charged interest on, and over a 20 or 30 year term it adds up.
Some agencies will only pay on a monthly basis, and therefore you are unable to employ the above strategy. However, having the option to reduce your costs is an important feature to consider.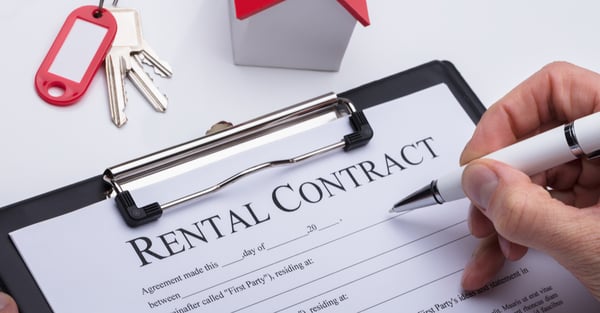 How Long Does It Take For You To Respond To Me?
One of the biggest complaints from both landlords and tenants about Property Managers is that they do not return calls or answer emails in a timely manner.
This can be very frustrating and sometimes can also be urgent.
Good managers will have a policy in place and measures to ensure that your questions are answered. It is worth asking the question.
How Long Is The Management Agreement?
Depending on the agency, you may be asked to commit for 24 months while others will offer just 30 day notice to end an agreement.
It is important to know how long you are tied into an agreement, especially if you wish to leave and change property managers. It's a bit like being locked into a fixed term mortgage when the interest rates have dropped, painful.
Do They Have Adequate Insurances?
An experienced property manager will know what insurances are required for the agency as well as the landlord, knowing the local legislations and insurances required can protect you from lawsuits.
As tenancy laws and regulations continue to change and become more complex than ever, it is important that your property manager can confidently assist you with this matter and ensure protection against any legal implications that could arise.
What Is The Inspection and Maintenance Process?
Keeping your investment property well looked after and in good condition will make a significant difference on your long term returns. Not only for the resale value but also for the rental value.
Making sure your property manager is conducting regular inspections and how the inspections are conducted is important in maintaining the property.
Also, if the tenants are not keeping the property in top condition, check what process does the managers have in place to remedy it.
Ask your property manager the following:
How often do they conduct inspections?

How will they report the condition of the property to you? Will they provide photos and a written report?

How do they handle any issues that are found?

Will they be checking on things that may need replacing/repairing soon?
Can You Reference Check your Property Manager?
Yes, you absolutely can reference check your property manager and in fact this is one of the most important steps to ensuring you are trusting your investment with the right property manager.
The simplest place is to check their Google and Facebook reviews and ratings, reviews are as good as a referral, look for property managers who have multiple reviews that are 5 stars over a period of time, if they only have a handful of reviews, you can't guarantee these are legitimate.
After that you should ask your Property Manager for some clients that you can call and get a better understanding of how they operate, ensure you ask for active clients and make a judgement based on their current work ethic.
How to Hire a Property Manager
Once you have chosen the right property manager communicate your required standards and how involved you wish to be in the rental property investment strategy.
Ensuring that you clearly state when they should contact you for updates and requests will make your property managers role clear and aid in avoiding any misunderstandings that commonly arise between landlord and property managers.
Listen to your property manager when they make suggestions on rental prices, repairs or insurances. After all, you have chosen this property manager based on their skill and expertise in this field, an expert property manager will always offer advice with your best interests in mind as they are trying to build a long term relationship with you.
Following the guide closely helps ensure you sign with a property management company that offers you fruitful results with minimal disruption. Allowing you to focus more on your life, rather than getting stuck sorting out issues of the tenants and the property manager.
We suggest you take out the time to go through the entire process, once you find a property manager that fulfils your requirements you can easily get back to focusing on your life knowing you and your tenants are well covered.
---
At KingsCoin we believe in empowering you to greater wealth through property to create your own family legacy.