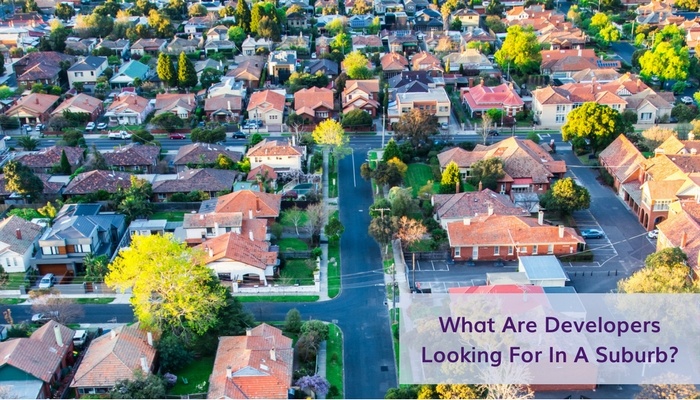 Property investment is a proven strategy for generating wealth. But, while some people are able to benefit greatly from developing property on their own, individual investors assume all of the risk. They also limit their ability to generate the maximum return from their investment by relying on their own experience and knowledge.

As Adelaide property investment and development experts, KingsCoin have a strict set of criteria that we look for when we are searching for a site to develop. Through our rigorous pre-development feasibility testing and planning process, KingsCoin not only makes every effort to know every cost associated with each development prior to construction commencing. We also complete a thorough rationale for why we should invest in that location in the first place.

Adelaide's Western Suburbs are changing, and values are already beginning to increase. Affordable options in suburbs such as Bowden, Croydon and Brompton are now nearly impossible to find. This means that neighbouring suburbs such as Kilkenny now present a unique opportunity for both home buyers and investors alike. We see the chance to buy before prices become inflated and maximise your return on investment as local property values follow suit and increase.
But how did we identify this opportunity?
Let's Crunch The Numbers
The Kilkenny area has already demonstrated increasing property values over a number of years since 2012. Sales prices have risen 16.6% in the 2012 to 2016 period and with the gentrification of surrounding suburbs, as well as investment in nearby infrastructure, these values are expected to continue to grow.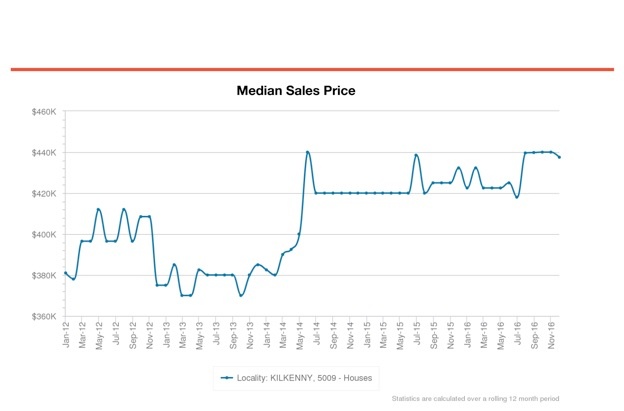 Considering Kilkenny is a relatively small suburb, its sales numbers across houses, units and land over the period have been strong. This demonstrates to investors the appeal and demand of the location and potential homebuyers can feel good knowing that the suburb they are looking at is one of significant interest from other people.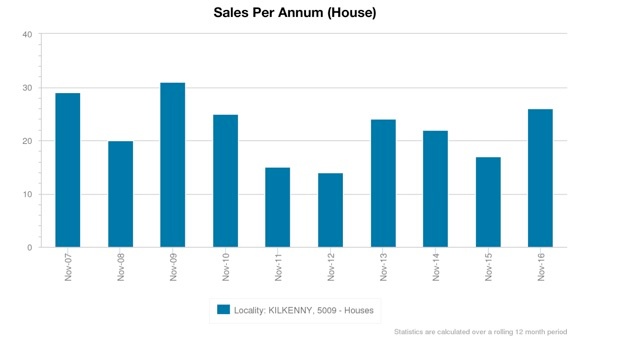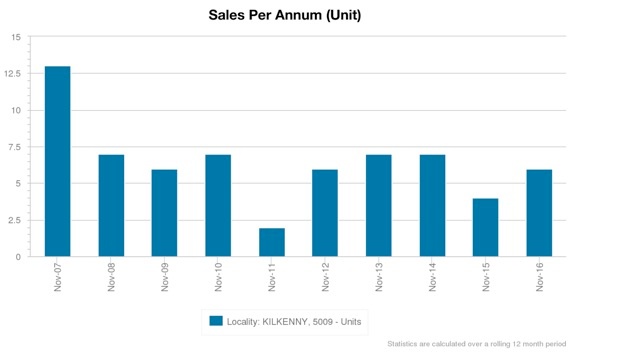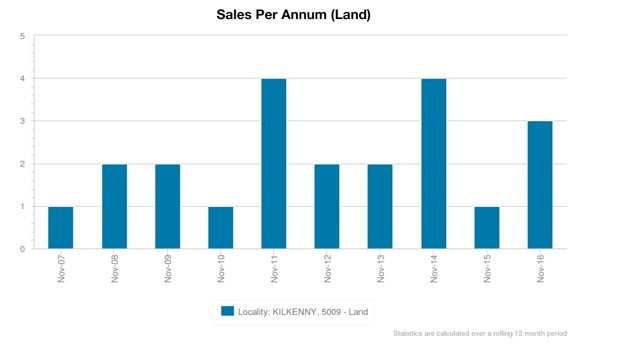 The Area
The Kilkenny area is undergoing a large transformation through the process of gentrification. This is the process of renovating and improving a geographic area through redevelopments. A number of these have been through industrial measures such as upgrading Torrens Road and South Road, as well as continual commercial development including upgrades to the Brickworks Markets and the upcoming redevelopment of Arndale Shopping Center.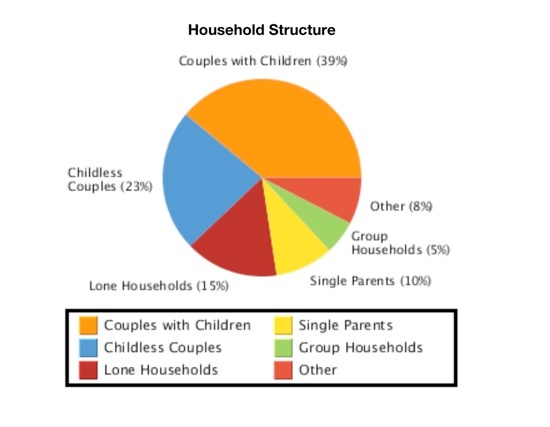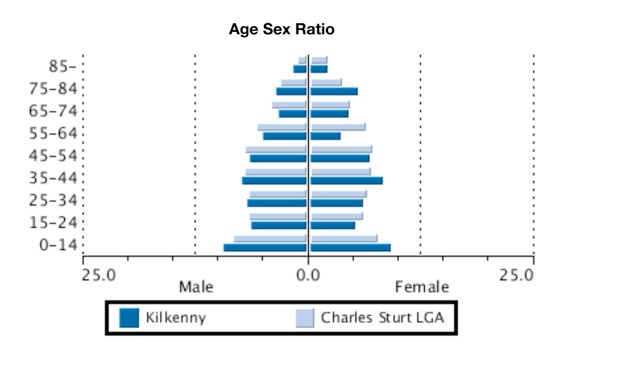 The process of gentrification changes the demographic of the area. Currently the largest segments of household structure is couples with children and the predominant age group is 0-14 years.
This is just a sample of the data which has identified to us that Kilkenny will offer potential home buyers and property investors not only a great lifestyle, but also strong return on investment. This growing neighbourhood, is conveniently located in the middle of the CBD and some of Adelaide's most renowned beaches. Such a location, if located in Sydney or Melbourne, would be worth an astronomical amount. This is why we believe in the untapped potential of the Adelaide metropolitan market, and especially in the Western Suburbs which offer opportunities similar to this stretching from Port Adelaide all the way down to Sellicks Beach.
Eager to discover investment opportunities in Adelaide's West? Contact KingsCoin today and speak with Managing Director John Higginson. With over 20 years real estate experience, he is available to guide you through smart investment options.