Airbnb SEO (Search Engine Optimisation) is a critical aspect for any host to understand and master.
In this article we look at what the top factors are in ranking on page #1 within the Airbnb search algorithm, then share our top 5 practical tips on how to optimise your airbnb investment property listing for higher visibility, meaning higher booking rates and ultimately higher airbnb income.
Factors that increase Airbnb visibility
One report conducted by a host in 2017 within the Cape Town Airbnb market produced comprehensive results showing that the Top 5 factors correlating to higher Airbnb visibility on page 1 include;
Guest Satisfaction - see tip #2
Lower prices - see tip #3
Higher Word Count for Description - see tip #1
Lower minimum nights – see tip #4
Frequent Calendar Updates – see tip #5
This study also factored in 3 other considerations for you as a host that can increase your properties Airbnb visibility, boosting your chances of a booking.
Lower price / bed
Ensuring Instant Book is available – strong correlation here see why in Tip #4
Guest reviews
Ultimately you are there to not only serve but greatly satisfy the guests and this needs to be paramount when considering your SEO strategy.
The Courier Mail states "Host responsiveness is the single most important determinant of successful Airbnbs. It has been proven to be the largest influencer of booking conversions, Airbnb search placement and overall listing views. Those who can't respond to all messages within an hour are advised to sign up for an external service to help manage inquiries."
Below are our top 5 tips we use and implement to assist Airbnb SEO for increased visibility and more bookings here in the Australian Airbnb market.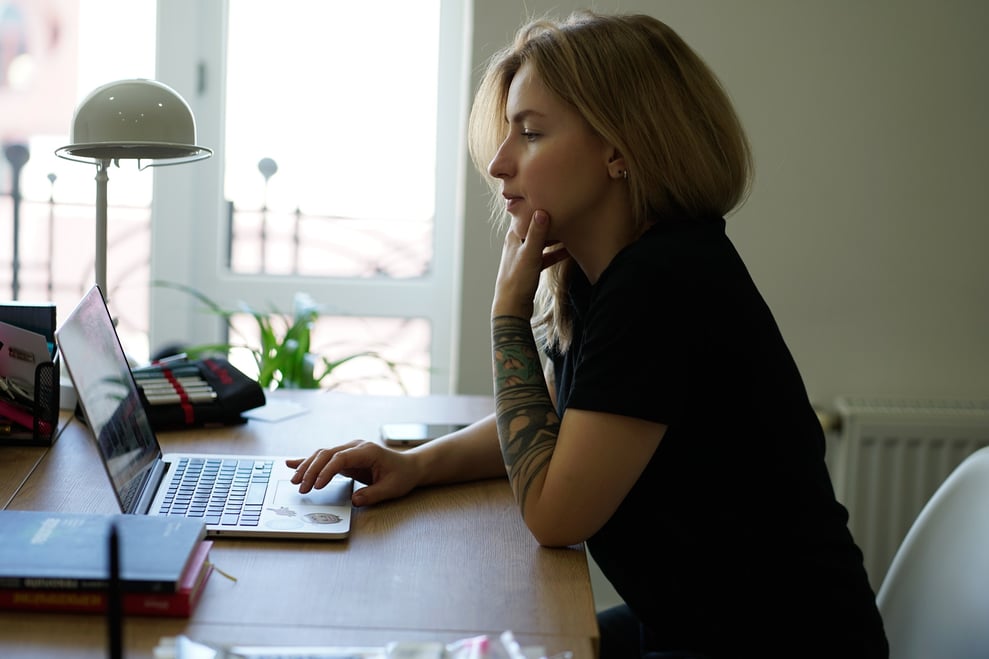 Tip #1 Use awesome copy to advertise your Airbnb listing
Bearing in mind the importance of guest satisfaction and description word count for your listing visibility, we must recognise that guest satisfaction, starts with setting realistic guest expectations - within an accurate yet emotive description.
Complete your host profile
Ensure you've completed your host profile fully and then focus on writing an accurate yet emotive description of at least 500 words.
PRO TIP - include a minimum of 500 words in your description, listing amenities that are most important to guests (see below).
Formulate a catchy Airbnb title
Writing a catchy Airbnb title is a key component of optimising your listing and therefore your airbnb income. Not only will a better title rank higher in the Airbnb search results, you'll also generate some immediate interest from potential guests.
Here is a brief breakdown of the best tips for writing your Airbnb title;
Use as much of the 50 characters as possible.
Consider your typical guest and appeal to them
Avoid generic words such as great, nice, excellent, good
To save space use abbreviations:

Walking distance to: 5 min to
Air Conditioning: AC
City: CBD
With: w/
Bedroom: BR
Bathroom: BA

Use some well placed symbols that catch the readers eye ★ ♛ ☆
Include "Hidden Gem" for unique properties
Add "walk to" in the title as its very catchy especially for guests not traveling by car or who don't want to use the public transport
Uniquely name your property

IE if your typical guest is artistic call your property Studio Monet or likely to be in fashion try the Vogue Loft
Named properties may draw those looking for an experience they can talk about.

Use adjectives such as

Retreat
Stylish
Modern
Glam
PRO TIP - Use "Hotel Quality", as it indicates that this is a serious business for the hosts and 5 Star reviews are very important for them, so you can expect superb service.
DIY Formulas for a Catchy Airbnb title
Create an eye-catching, search rank lifting title using these example formulas for your listing:
Formula 1: [Adjective] [Property Type] w/ [Top Features]
Example 1: Rustic Private Cottage w/ King Bed + Ocean View
Formula 2: [Adjective] [Property Type] Near [Landmark] – [Distance]
Example 2: Stylish 1 BR Near Bondi Beach – 5 Min Walk
Formula 3: [Adjective] [Property Type] Perfect for [Experience Type]
Example 3: • Luxury Beach House • Perfect for Romantic Getaway •
Formula 4: Enjoy [Selling Point] at [Adjective] [Property Type] in/at [Location]
Example 4: Enjoy Sunsets in Fully Equipped 2BR Beach House
Here are some examples of properties, ranking on Page #1 in Sydney, Melbourne and Adelaide;
Quiet, Chic are great adjectives to use here, as well as Cottage due to obvious space limitation. Adding Heart of the CBD helps to increase popularity, could also benefit from a walk to element as below still keeping it within 50 characters;
Quiet Chic Cottage in 🖤of CBD - Walk to the Rocks!
Offer amenities to guests
Increase Airbnb views from potential guests by also ensuring you can tick off as many amenities as possible. The extra $30-$50 to have an iron and hairdryer available could pay much more in bookings in the long run.
Have the following amenities as essentials and ticked off in your profile:
Iron
Desk
Hangers
Hair Dryer
Essentials - this usually means linen, soaps, body wash, toilet paper, even toothpaste.
Internet – and list it as internet not only as wireless internet
These amenities were found most vital in optimising your Airbnb listing within their search algorithm.
Amenities considered "must-haves" differ from city to city.
Melbourne, guests rank a kitchen, heating, Wi-Fi, and washer/dryer most highly.
Sydney, must-haves include a kitchen; Wi-Fi and washer-dryer.
Gold Coast the only "must-haves" are a kitchen and washer/dryer.
Darwin, must-have amenities include a washer/dryer firstly, followed by a kitchen and airconditioning.
Perth, a kitchen, washer-dryer, Wi-Fi and heating were ranked in the "must-have" category.
Brisbane must-haves included kitchen, washer/dryer and Wi-Fi.
PRO TIP - It was found that many more guests search for Internet, rather than Wifi, so make sure you are ticking both, Internet first, then wifi.
Tip #2 Improve your guest experience to generate more reviews
After setting expectations with a clear title, description, excellent photos and a complete host profile, your job is then to exceed them during their stay. This will further prompt your guest to want to provide a top quality 5 star review for your property.
More 5 star reviews will make your listing more visible which will boost your bookings potential.
Here are some of our favourite ways to exceed guest expectations and help towards more 5 star reviews;
Provide a welcome package or gift basket include 3 essentials
Small but thoughtful souvenir of your city (no generic, cheap, tacky ones)
Small taste of local food or beverages
Handwritten welcome note
If your guest has a baby or pet, be sure to include a little token gift for them
Invest in blackboard for your entry hall.
Prior to guests arrival welcome them with a note in their own language, include their names and even a picture or symbol of where they are from.
Super clean guests, let them know!
Expressing sincere gratitude to your guests after they have left is a great way to encourage a review in return, plus they will feel great you noticed!
Consider guests needs
If guests are bringing a baby or fur baby, ensure you are stocked with baby wipes, pet treats, spare towels and even a pet bed! Little touches you can add will show your guests you care about their little one (that they care most about in the world). It will be appreciated.
Leave a digital trail for your guests.
Long gone are the days of a physical map (unless as a souvenir perhaps). Why not go and visit all of the to do places on your list and save the exact Google Location co-ordinates on your phone, then send them to your guests explaining where each location leads to in the lead up to their visit. They will be blown away and it will also save them time being able to tackle the city like a local with the exact directions, and not stumble around like a tourist asking for directions.
During your guests stay, be in contact.
If you're physically located there - visit them to ensure everything is ok and they have everything they need as soon as you noticed they have arrived. If you're not on site, be sure to send them a message soon after their check in time.
Then touch base after the first day to show that you are there are reachable. Just don't overdo it as guests also value their privacy - especially for those hosts on site.
PRO TIP - Always ask for guest reviews, on every booking.
It is important to remember to ask guest for reviews to fast track your super host status. Try prompting guests to leave a review in goodbye notes, using gentle reminders in reading material regarding property, or even when surprising your guest with a special gift basket or thank you note.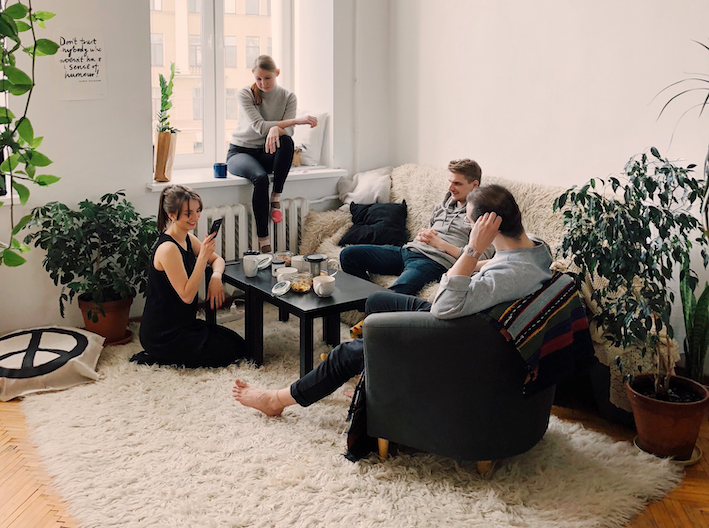 Tip #3 Adjust your listing price and minimum nights
The data shows that by listing at a lower minimum price whilst also concurrently listing less minimum nights you have a much better chance of search optimising your Airbnb listing.
Lowering your price doesn't have to equate to lowering your income. You are simply setting a lower minimum price for your property, however also have control over exactly when this price will apply.
The idea is to set your minimum at the base rate you will accept in the low season for your area.
Low seasons are usually set around times when demand slumps usually when weather isn't the best, there are no particular events in your area, or even when there are no events in your greater area.
Then you can set maximums for the peak times you choose on your calendar. Peak times are when there is more demand in your particular area due to favourable weather or events.
Events that trigger major price adjustments include;
Concerts of popular musicians and bands
Major sporting events
Major festivals
Large scale conferences
Food and Wine festivals
Find out more from our Airbnb services page regarding events hosts can benefit from.
PRO TIP - Check out your local city events and gigs calendar for an idea of what might trigger demand and therefore a justified price adjustment.
Your aim is to have your apartment appear in search results at the minimum price, thereby will look more affordable than competition in searches, attracting guests to view your listing. Then by the time they go to book and realise it may be a slightly higher price for their requested dates, they are already sold on your wonderful property.
IMPORTANT! Please set realistic minimums and maximums, too big of a difference and people will feel you are insincere and you will lose their trust and their booking!
New hosts can use this to opposite effect, whereby they can purposefully price lower in times of significant events in order to boost bookings when first starting out. More bookings means more chances to impress and gather 5 star reviews. Ultimately helping them rank better.
Reduce minimum stay commitments
Opening up your listing for more short term availability is among one of the major factors in ranking higher for more Airbnb visibility.
While a one night stand is possibly less profitable, it can help get more bookings with a chance to secure more 5 star reviews faster.
IMPORTANT - When reducing your minimum nights to help optimise an Airbnb listing be sure to be prepared, as turnaround times may be very quick and you will need help to ensure the cleaning and presentation of the property is 5 star review worthy.
Tip #4 Enable Airbnb's Instant Book function
Instant Book allows guests to instantly book your listing. Saving you time in communicating back and forth with your guests and making the experience more expedite for everyone.
This requires careful pricing consideration and frequent updating to ensure you are listing the best possible price for the season. It is not a set and forget strategy and will require frequent calendar updates, which also assists with ranking - so win, win!
Pros of Instant Book
More convenient for guests
Higher visibility in search
More bookings - hosts with Instant Book consistently receive 2x the bookings
Assists in maximising profits
Cons of Instant Book
Chance of guests cancelling higher
Cost to work/life balance for host
Risk of losing quality guests
PRO TIP - Why not test Instant Book for your listing for a set period of time and evaluate the effectiveness.
The primary reason to use Instant Book is that Airbnb's search algorithm will automatically rank hosts with Instant Book higher that those who do not.
From a guest's user experience point of view, if they are in a rush, Instant Book provides more of an incentive to book, giving them peace of mind that they've secured their booking without having to wait for host approval.
Instant Book may also form a part of Airbnb's wider strategy to compete with the hotel industry and to prevent host discrimination as part of their inclusion strategy as mentioned here in Airbnb's "Work to fight discrimination and Build Inclusion Report" – Sept 2016:
Instant Book allows certain listings to be booked immediately—without prior host approval of a specific guest. To achieve these goals, Airbnb will accelerate the use of Instant Book with a goal of one million listings bookable via Instant Book by January 2017. More importantly, Instant Book reduces the potential for bias because hosts automatically accept guests who meet these objective custom settings they have put in place. Airbnb has already worked to increase the number of Instant Book listings, which has more than doubled in the past year.
IMPORTANT - It is highly recommend against allowing same day requests with
instant
book
. Many hosts struggle with positive guest experiences from someone who is searching for a same day reservation. The ultimate aim is to improve guest satisfaction, so best to leave this option off.
#5 Update your Calendar frequently
Yes we mean daily, maybe even twice daily. Even just logging in and checking will count as an update.
This demonstrates attentiveness to guest needs and Airbnb's search algorithm will reward you by helping to optimise your Airbnb listing.
In summary, when renting your property on Airbnb, we've identified 5 key areas to easily address today to optimise your Airbnb listing.
Guest satisfaction
Smartly compiling your Airbnb listing content
Pricing to suit guests and rank
Enable Instant Book
Keep your calendar updated
We understand that for all hosts it is a balancing act of trying to provide the highest overall guest experience whilst maximising airbnb return on investment.
To learn more or for support in optimising your booking why not book your free 30 minute review to optimise your Airbnb listing with our team below.
KingsCoin offer optimisation services as part of their Airbnb Property management packages, however we can also discuss with you short term optimisation services from our professionals as you require. Contact out team to take the first step in increasing your Airbnb visibility and bookings.